4 September 2002: Dallas Fort Worth Airport
Subject:
Canada
Cambridge, Vermont
I forgot to mention this before; when I was staying in Montreal with Alan, we took a day trip over the border to Vermont and had a look at Lake Champlain, Burlington, and the Smugglers' Gap pass. On the way back, by chance we passed through Cambridge - a little place, perhaps "small town America" typified. I hope you can read the words on this picutre: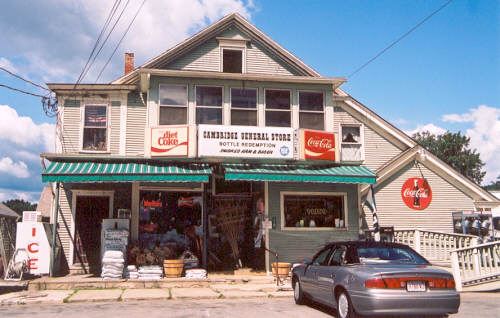 I'm just passing through Dallas airport on my way to Mexico, and I've found an airport internet terminal that's actually useable! It has a proper keyboard, and (for the tech-savvy) it does HTTP AUTH, which most don't. Guess what - it's made by AT&T!